Your tire pressure light provides a critical reminder to restore the pressure in your vehicle's tires when it gets low. You should only attempt to reset the light after first addressing the tire pressure in every tire. Once your tires are at the appropriate pressure, the light may go off on its own. If it doesn't go off right away, driving at 50 mph for about 10 minutes should help the tire pressure sensor reset.
If the tire pressure light is still on, there are a few more tricks you can try:
Turn the car key to "on" but don't start the vehicle. Press and hold the TPMS reset button until the tire pressure light blinks three times. Release the button and start the car. The light should go off within 20 minutes.
Disconnect the positive battery cable while the vehicle is off. Turn the car on and press the horn for three seconds to discharge the remaining power. When you reconnect the battery the tire pressure light should be off.
Overinflate all the tires (including the spare) with 3 PSI, then deflate them completely. Re-inflate the tires to help reset the light.
Bring your vehicle to our service center for professional assistance.
IS TPMS the Same as Tire Pressure Light?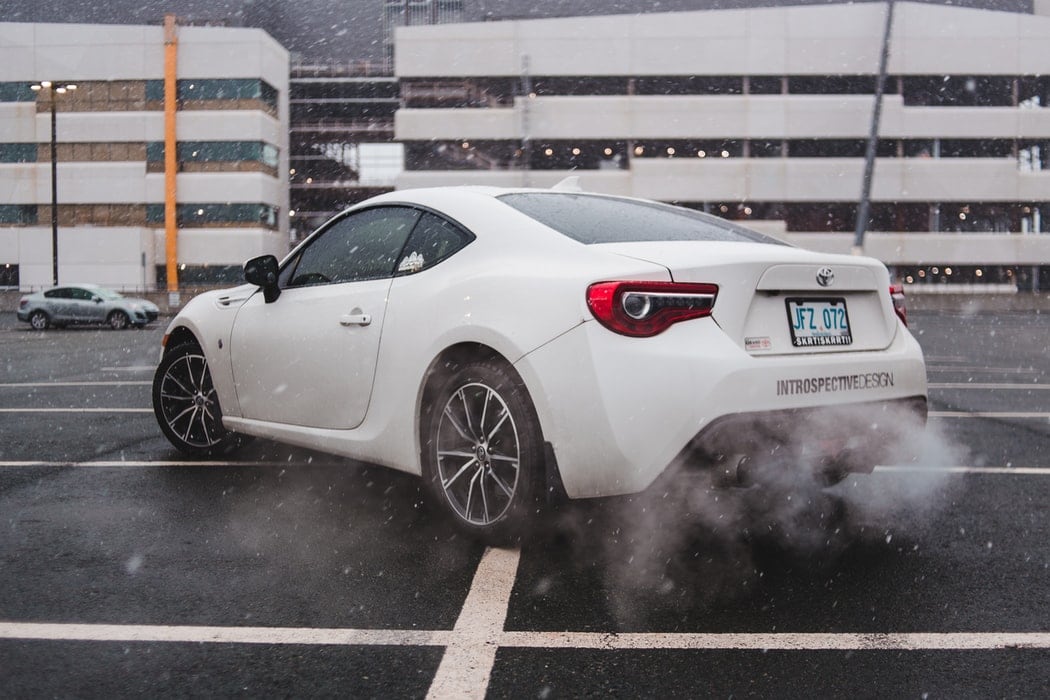 TPMS stands for Tire Pressure Monitoring System. The tire pressure light is one component of this electronic system, providing a visual alert when your tire pressure is low. The TPMS monitors tire pressure using either an indirect or direct method.
An indirect TPMS measures the rate of revolution for each wheel. If a wheel starts spinning faster than anticipated, the system signals to your vehicle's computer that something is amiss with the tire rotation, and your tire pressure light comes on. You must manually reset the monitor in an indirect TPMS system.
A direct TPMS uses pressure monitoring sensors in each tire to monitor tire pressure exactly. This is a more accurate alternative to an indirect TPMS system. The batteries inside these sensors will last for about 10 years. Direct TPMS systems reset automatically after tire inflation or rotation. You do need to have these sensors resynchronized when you get new tires, which requires a special tool.
Can Cold Weather Cause Your Tire Pressure Light to Go On?
Yes, cold weather will affect the air pressure in your tires. Your tires lose one or two pounds per square inch (PSI) for every 10 degrees that the temperature drops. Cold air condenses while warm air expands. Therefore, the colder air in your tires will take up less space in lower temperatures.
You may find that your TPMS light is only illuminated for a short time in the morning on particularly cold days. After about 20 minutes of driving, the air will often warm up and expand, restoring proper pressure in your tires. If the light stays on after 20 minutes on the road, you should add air to your tires as needed to restore the proper pressure. Low tire pressure is hazardous for your vehicle regardless of the cause.
Why Is My Tire Pressure Monitor Light On When My Tires Are Fine?
When the tire pressure monitor light is on, the first thing you should do is check the pressure in each of your tires, including the spare. Check the manufacturer's recommendation to determine the appropriate pressure for each tire. This is typically between 30 and 35 PSI but may vary. You should measure tire pressure when the tires are cold, which means they have not been driven in the last three hours.
To check the pressure, simply unscrew the valve cap and insert a tire gauge into the valve stem. The gauge will provide a clear reading. Replace the valve cap when you're finished. If your tires are all at the appropriate pressure, there's a malfunction with your TPMS. Bring your vehicle to an authorized dealership service center to diagnose and resolve the issue.
Is it OK to Drive With My Tire Pressure Monitor Light On?
If the tire pressure monitor light is on, you should check your tire pressure as soon as possible. Low tire pressure creates a serious hazard on the road. According to the National Highway Traffic Safety Administration, 738 people died in tire-related crashes in 2017. When tire pressure is low, the tire has more contact with the road. This may cause the tire to overheat, leading to tread separation, excessive tire wear, or a blowout.
Low tire pressure also wreaks havoc on your fuel efficiency. You can save up to 11 cents per gallon simply by keeping your tires properly inflated. You'll also save money on tire replacements with adequate inflation. Keeping your tires properly inflated can add 4,700 miles to the tire's average lifespan.
The tire pressure monitor light gives you valuable information and should not be ignored.
Do I Need to Replace My TPMS When I Get New Tires?
You do not necessarily need to have your TPMS sensors replaced with new tires, but this is a good time to check them and make sure they're still in good condition. If you have an indirect TPMS system, your mechanic will need to manually reset the sensors after changing your tires. If you have a direct TPMS system, no additional maintenance is required to reset the system.
A new TPMS system will typically last for about 10 years before the batteries run out. If you have an older vehicle, you may need new sensors every five or six years. Your mechanic can advise you on the best time to replace TPMS sensors for your vehicle. When new sensors are installed, the system must relearn the location of each tire, which requires a detailed series of technical procedures. You should leave this task to a professional. 
If you need tire service for your Toyota, come to Kings Toyota for prompt, reliable service. Our highly-trained technicians are equipped to assist with any type of tire issue, whether you need new tires or have a malfunctioning tire pressure sensor light. Make your appointment today.