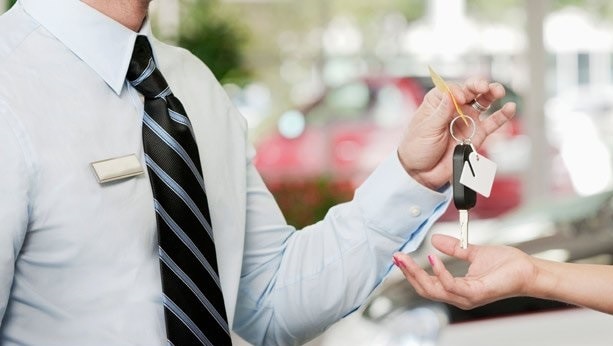 CAR LOAN STIPULATIONS
Stipulations for a Credit Challenged Car Loan
:
One of the requirements involved in the credit challenged loan process is gathering the required stipulations for the lender.  In an effort to save you time it is best to bring these documents to the dealership when making your vehicle selection.

Necessary Documentation
    1)
PROOF OF YOUR INCOME
- Minimum one of the following will be required.
            a)    Pay Stub - For normal W2 employees (this is the form regular employees receive each year from their employer showing your yearly income and total payroll deductions), a pay stub is usually enough to verify the income stated on the car loan application.  If overtime wages make up a significant part of your income, the finance company may also request your W2 from the previous year that proves you receive overtime earnings on a regular basis.


                b)    W2 Form - W2 forms are requested to prove overtime income, especially if you are buying a car during the first four months of the year (since the first four months is not usually enough to demonstrate a solid pattern of overtime income).  After that, the year to date income on your pay stub is used to verify overtime income.  If you receive hand written pay stubs, lenders will often ask for a W2 form.


                c)    Tax Returns - If you're self employed, lenders require the last two years' tax returns.  These tax returns have to be completed by a professional tax service.  This makes buying a car with bad credit especially difficult if you're self employed for less than 3 years.


                d)   
Bank Statements
- Automobile finance companies will rarely ask for bank statement. Sometimes they are requested if you have hand written pay stubs or are self employed, in order to further prove the income you stated on the credit application.
    2)
PROOF OF YOUR RESIDENCE
- Telephone and Utility Bills.  Utility bills are used to verify your address and phone number. If none of the bills are in your name, then the lender will usually still request telephone bill in order to verify the phone number at your address.  Other bills, such as credit card and bank statements, can also be used to verify your address as long as the bill is dated within 30 days of the date you finance your car.
    3) 
REFERENCES
(up to six required) - You will need the name, address, city, state, zip code, phone number of friends, family, co-workers, employees and your landlord. 
CLICK HERE TO PRINT OUT A REFERENCE FORM
.
    4)
THE STORY
- Lenders know bad things happen to good people.
Click here to print 
a form to tell us about what happened to cause your low credit score.
The Bottom Line
Help us help you.  If you are credit challenged and want to buy a car, you will want to gather the above documents and bring them with you to the dealership.  The more complete the documentation the faster you will be driving a new car.
Click here to get pre-approved
or call us at 513-683-5440.