SUPPORTING THE MOBILITY NEEDS OF OUR TOYOTA CUSTOMERS.
What is a Certified Toyota Mobility Dealer?
A

Certified Toyota Mobility Dealer

is one that has made a special commitment to serve customers with mobility issues and special needs. This commitment includes:
A partnership with a mobility equipment dealer who is a specialist at understanding mobility issues and the appropriate adaptive equipment available to meet the transportation needs of persons with a disability.
A trained Mobility Champion at our dealership who will work with their mobility equipment dealer partner to supply the correct transportation solution.
We display some Toyota models with adaptive equipment at our dealership.
We offer extended term mobility financing from Toyota Financial Services for purchases of both a new vehicle and the adaptive equipment required. (Except FL, NC, SC, GA & AL)
Toyota Motor Sales, U.S.A., Inc. will provide a reimbursement of up to

$1,000

to each eligible, original retail customer, for the exact cost they paid to purchase and install qualifying adaptive driving or passenger equipment for transporting persons with physical disabilities.*
This offer applies to all purchased or leased new Toyota or Scion vehicles.
Leased vehicles require advance written lessor approval of adaptive equipment installations.
For more information please contact

Mike Rutherford

at

513-583-6016.
For complete details on the program and a copy of the application form go to //www.toyotamobility.com
Toyota Sienna Mobility Van Example
 Toyota Factory Installed Auto Access Seat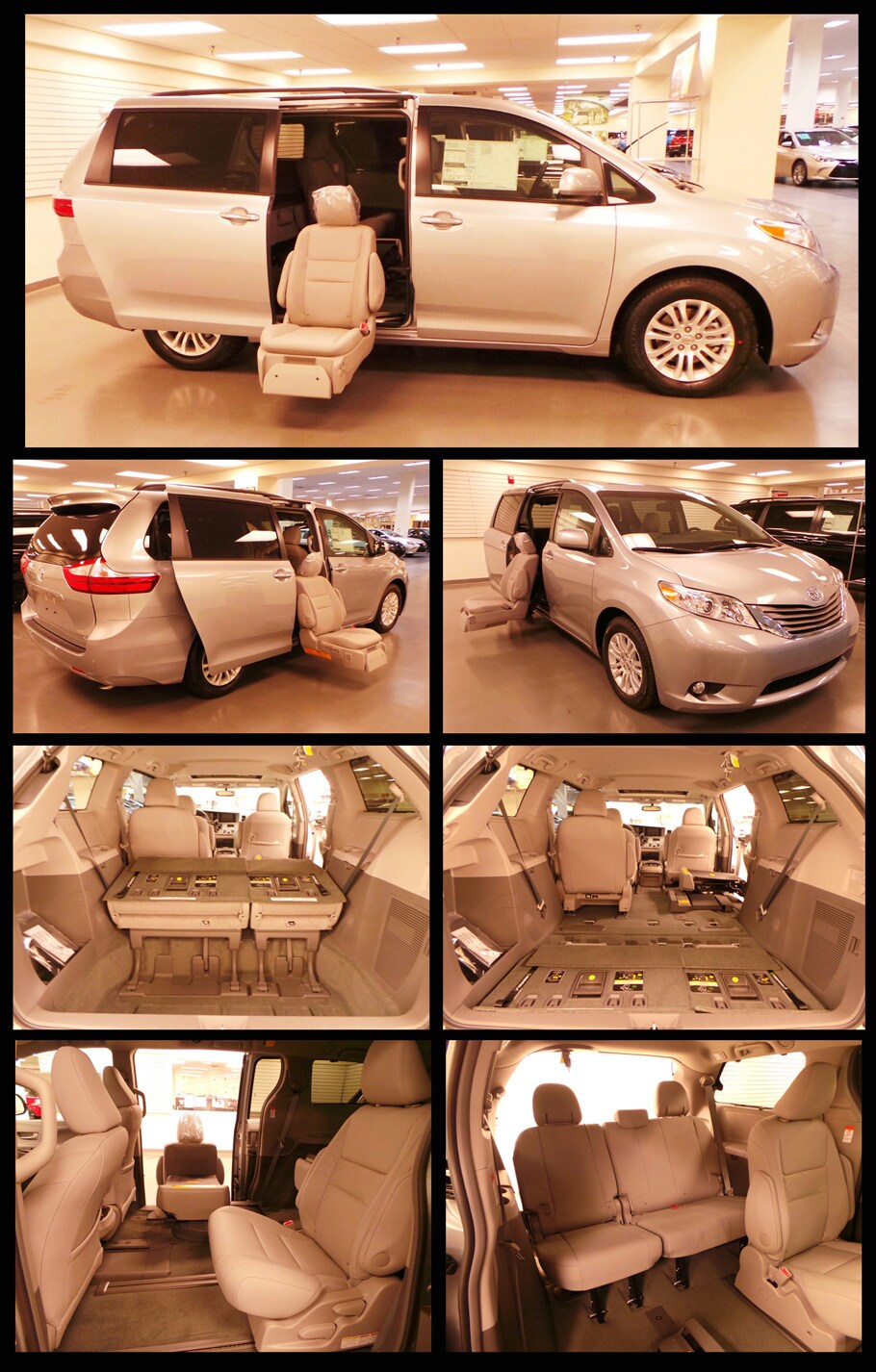 Tow Hitch Mounted Scooter/Wheelchair Platform Lifts
Allows one to lift and transport a scooter or wheelchair outside
and behind many different types of Toyota vehicles.
Refer to www.toyota.com/mobility for information on tow hitch capacities.


   


Bruno Joey Interior Scooter/Wheelchair Platform Lift




Allows one to load and secure a scooter or wheelchair outside of a Sienna minivan, then lift and transport it inside the rear of the vehicle.



*Reimbursement will not be made in cases where the equipment and/or installation is being paid for or reimbursed by another source.