Finally an easier, better way to sell your car! No online ads; No hassles! Our system takes less than 10 minutes to launch your car!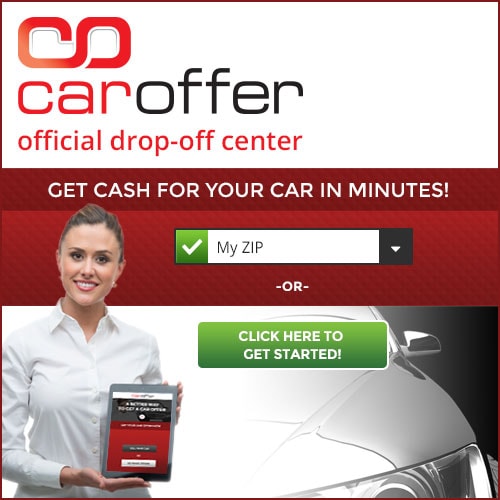 How it Works?

It's simple, it's easy and it's fast! No quibbling with dealers and no pressure to buy anything. To get started, just download the CarOffer mobile app or launch your car directly from our website. Just follow the simple instructions, press "Submit", and wait for your offer to come to you! It's fun and hassle free.

We Buy Every Type of Vehicle

No matter what car or truck you own, we will give you a cash offer. There is demand for your car somewhere and it's our job to find it. Our bidding platform allows us to identify where your vehicle is likely to bring the most amount of money so you can capitalize on it. If our offer doesn't get you what you need for your vehicle, then not to worry. CarOffer bids have no strings attached.

Faster & Easier Than You Can Imagine

CarOffer's bid request process takes less than 10 minutes start to finish, from either your smartphone or desktop computer; wherever you are and on your own time. Don't spend half your day at a dealer when you can launch your car from anywhere you are.

Flexible. Mobile. Personal.

Start your offer request on your desktop or smartphone. Take a break if you wish and then continue on the platform of your choice, right where you left off. We understand you are busy. We're here to work on your time.