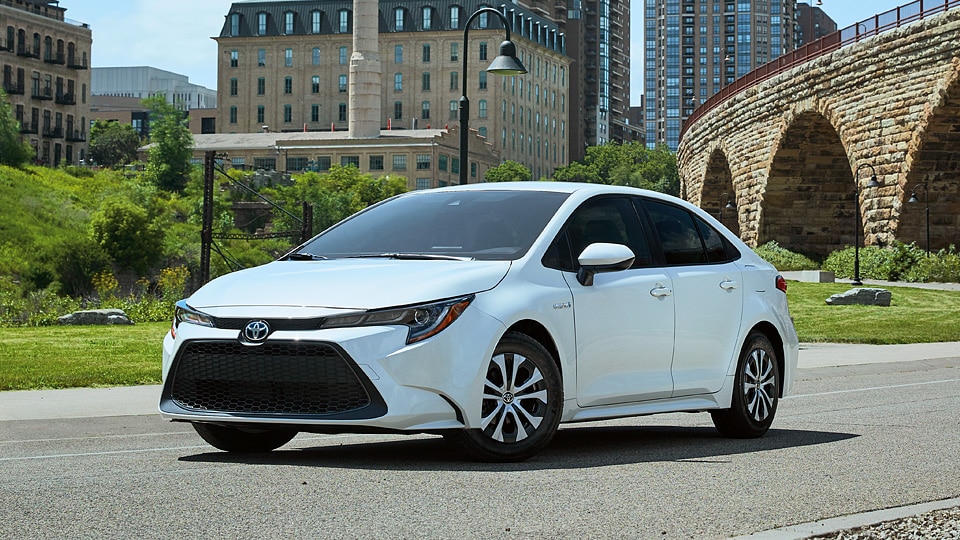 Toyota cars, trucks, and SUVs are among the most popular vehicles in the world for a good reason — they are high-quality vehicles built to last. No matter what model of Toyota you choose, you can rest easy knowing that you're purchasing a vehicle with a reliable Toyota engine that is going to run for many years to come. Although exact mileage for a vehicle varies based on the model and the care you treat it with, Toyotas regularly last for over 200,000 or even 250,000 miles.
With longevity like that, it's no wonder so many shoppers choose a Toyota for their next vehicle. If you have questions when choosing your next car or truck, here's what you need to know about how long Toyota models can last and how to help your new or used vehicle run for as long as possible.
How Can I Make My Toyota Last Longer?
Although every Toyota comes with the dependable longevity Toyota owners expect, that doesn't mean you can't take steps to further enhance your car's ability to keep driving even after hundreds of thousands of miles. Keep these car maintenance tips in mind with your Toyota and you can see just how long a Toyota can last when you take care of it.
Get regular checkups: While drivers know it's important to stay on top of their regular oil changes, some car owners are less attentive to their maintenance schedule. Check the manual for your new Toyota to see the recommended checkup schedule and stick to it.
Address concerns quickly: When the lights on your dashboard come on or you notice something doesn't feel right when you're driving, don't hope that the situation will resolve itself. Seeing a mechanic allows you to find and fix any problems before they grow into large repairs.
Check the basics: Another way to lower the load for your car is to perform the basic checkups, like monitoring your fluids and oil or getting your filters changed, letting your car work as efficiently as possible to reduce wear and tear.
Don't run on empty: Sometimes situations arise where you have to push your gas tank to its limit, but it's generally not the best plan for your car. Driving on a low tank increases the chance of additional contaminants getting into your lines and causing damage that reduces your car's longevity.
Buy quality parts: Every car eventually needs repair work done, and while it's tempting to save money short term by opting for less expensive parts, this can prove more costly in the end as premium parts perform better and last longer.
How Long Does a Toyota Camry Last?
The Toyota Camry is one of the most well-regarded midsize vehicles available, and its Toyota durability means that you can expect to get between 200,000 and 300,000 miles of use out of your Camry with proper vehicle maintenance.
Auto journalist Tim Cain, writing for The Truth About Cars, shares the story of his in-law's 2004 Toyota Camry that they finally moved on from after 352,000 miles. What's even more incredible is the car was not destined to be broken down for parts, but instead was sold on to a new owner ready to get even more use out of the vehicle.
How Long Does a Toyota Corolla Last?
The Toyota Corolla is the manufacturer's highest-selling model, and it's also one of the most enduring vehicles on the roads, with Corolla owners often putting over 300,000 miles on their original engines. While those numbers are impressive enough on their own, one Corolla owner in exceptional circumstances showed just how impressive a Corolla can be.
Working at a job that required a 230-mile commute each way every day, Scott Ose racked up an astounding 603,500 miles on his 2005 Toyota Corolla in just five years of use. Despite its affordable price tag and the high demands he placed on it every day, Ose's Corolla proved to be the perfect car for a driver who was routinely on the road for long drives.
How Long Does a Toyota Highlander Last?
The Toyota Highlander is one of the longest-lasting midsize SUVs available, with the ability to continue running up to 300,000 miles after your drive it off the lot. A report by ISeeCars.com looked at the vehicles that consistently lasted for 15 years or more and the Highlander was second on the list, the highest rank for any SUV, with its mark of 12.4% more than double the average for all cars.
How Long Does a Toyota Prius Last?
With regular maintenance, a Toyota Prius owner can expect to get between 200,000 and 250,000 miles out of their Prius, with some owners topping the 300,000-mile mark and going strong. As the first mass-produced hybrid vehicle, the Prius has an established history of reliable service for more than two decades.
In fact, the Toyota Prius was the only vehicle on the above list that had an even more impressive record than the Highlander, with an incredible 13.7% of all Toyota Priuses still being used over 15 years after their owners purchased them. That is a level of durability that simply can not be matched by any other car on the road.
How Long Does a Toyota Rav4 Last?
The Toyota Rav4 is a leading SUV when it comes to longevity, clocking in at between 200,000 miles and 250,000 miles on average, with higher numbers for owners who take good care of their Rav4. Even among Toyotas and the already high standards for reliability, the Toyota Rav4 stands out as a vehicle you can count on, with the ability to handle anything you throw at it and keep driving like it's fresh off the lot.
If you're interested in purchasing a new or used Toyota near Cincinnati, Ohio, Kings Toyota is here to help. Come on down to our dealership or get in touch with us today so we can discuss your options. We'll help get you behind the wheel of a Toyota that is built to last!