If you feel that it's time to sell your vehicle, it's a good idea to bring it to Kings Toyota. Our dealership is one of the most preferred destinations for car sellers in Cincinnati, Ohio, because we offer top dollar for used vehicles. While it's important to know a good place to sell your car, you should also consider whether it's the right time to get rid of it. So, at what mileage should you sell your vehicle? Let's find out.
Why Is Mileage an Important Consideration When Selling Your Car?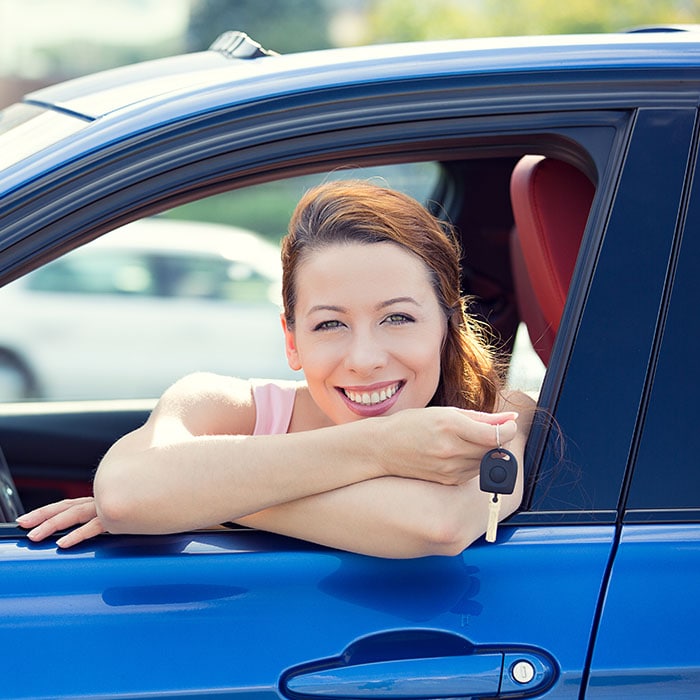 Mileage is an important metric that can help you determine when you should sell your vehicle. It's one of the main factors influencing car valuation because it's indicative of the remaining service life of a used vehicle.
Your potential buyers' perceptions of your car will be largely based on its mileage. Generally, a vehicle with low mileage is more appealing to used car buyers than one that has racked up a lot of miles. However, selling your car too early can cause you to lose a substantial amount of money. Also, you shouldn't wait until it's too late because it can be difficult to find someone to buy an extensively used car. Therefore, it's essential to sell your car at the right mileage.
What Mileage Is the Best Time To Sell Your Car?
Knowing the best mileage to sell your vehicle not only makes it easier for you to find a buyer, but it can also help you get the most out of your investment. Let's look at what it means to sell your car within the following mileage brackets:
Zero to 30,000 Miles
New vehicles experience their biggest decline in value during their first year of ownership. Subsequently, they continue to depreciate sharply until their manufacturer's warranties expire, which is usually after three years or 36,000 miles.
If your vehicle is still young and has low mileage, you should only consider replacing it if your intention is to own a new model with the latest features. This isn't a good time to sell your car if you want to get maximum value out of it.
Buying a new vehicle every two or three years will cost you substantially more than driving the same car for 10 years, even if you end up selling it for next to nothing. However, if you decide to sell your vehicle at this mileage, you should have no trouble getting a buyer who will pay a good price for it.
30,000 to 60,000 Miles
If your vehicle is within this mileage bracket, it'll probably run into some minor problems that need fixing. Nonetheless, if you've been keeping up with your scheduled maintenance, it's unlikely that you'll face an expensive repair unless your car was damaged in an accident or another unfortunate event. Your vehicle will now lose value at a significantly slower rate than in its first few years.
It's a good idea to sell your car before it hits 60,000 miles if you don't want to spend a lot of money on repairs and replacement parts. During this mileage bracket, your car should be about five years old, meaning it'll still command a substantial amount. Selling your vehicle at this mileage may not give you the best possible value, but it'll cost you significantly less than selling it in the first few years.
60,000 to 100,000 Miles
If you want to squeeze the most value out of your vehicle, this mileage bracket is probably the best time to sell. While your car may need a couple of expensive repairs to run properly, it shouldn't entirely give up on you if it has been well-maintained. By this time, you've already gotten a lot out of your vehicle, making your investment worthwhile. So, it may be a good time to sell it or trade it in for something newer.
Above 100,000 Miles
Your vehicle will be less desirable to car buyers if it has more than 100,000 miles on it, even if it continues to run well. Vehicles with overly high mileage are more likely to require expensive repairs, which makes them a risky investment. As such, you can expect to have a hard time selling your car in this mileage bracket. Even if you manage to find a buyer, you probably won't get much from the sale.
Get the Best Deal for Your Used Car at Kings Toyota
If you're looking for a car buyer in the Cincinnati area, you should come to Kings Toyota. Our dealership purchases all makes and models of vehicles either with cash or through trade-ins. We're able to offer better prices for used cars than our competitors because we have a reliable outlet to sell them. Also, we base our prices on current market values, so you'll definitely get a fair offer for your vehicle. If you prefer to trade in your car, we have a wide selection of high-quality, competitively priced new and used vehicles for you to choose from.
Selling your used vehicle at Kings Toyota is much easier and faster than selling on your own. When you bring your vehicle to our dealership, we'll first inspect it to determine its condition. Then, we'll let you know how much we're willing to pay for your car. If you accept our price, we'll proceed to do the paperwork for you. All you need to do is provide us with your car title.
If you still have an outstanding balance on your car loan, we'll contact your lender and make the necessary arrangements to complete the sale. Once everything is done, we'll make a cash payment to you. Under normal circumstances, the process of selling a used vehicle at Kings Toyota won't take more than an afternoon. In contrast, if you sell your car privately, you have to be prepared to spend much more time and effort and go through a a much more tedious process.
If you have any questions about selling your used vehicle to Kings Toyota, don't hesitate to contact us.