As one of the most popular events hosted by Toyota dealerships, Toyotathon is an annual sale where customers can take advantage of low leasing and finance rates. If you're in the market for a Toyota vehicle, it's an excellent time to purchase or lease one during this dealership event. Typically taking place in November through the end of the year, the event offers tremendous incentives and a wide inventory. Take a look to learn how Kings Toyota is celebrating the Toyotathon 2020 event.
What to Expect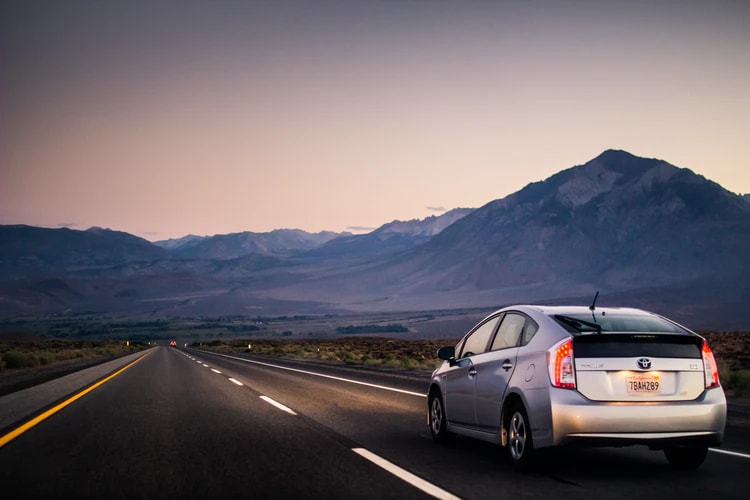 Unlike many other car manufacturers, Toyota doesn't offer huge sales year-round. Instead, it promotes some of the best deals during its annual Toyotathon event as it highlights the last sales of the year. What exactly can you expect when you participate in the Toyotathon?
Huge Inventory: For most models, you'll find a combination of recent models as well as new ones. The dealership wants to clear out the current year's inventory to make room for the newer models, so you gain impressive savings.
Excellent Incentives: Depending on the vehicles you're interested in, you might qualify for several enticing incentives. These include low financing rates, 0% APR, no payments for 60 days, and no-cost maintenance plans.
Fair Trade-in Values: If you plan on trading in a vehicle during Toyotathon, rest assured that the dealership will offer you fair value for your vehicle. Call or email the dealership to schedule a no-contact evaluation. Park in the customer parking lot, roll the windows down, and leave the keys in the vehicle. One of the managers will sanitize the vehicle, conduct an appraisal, and leave the keys available while checking out other vehicles. You will receive the pricing, trade evaluation, and financing options via email.
Types of Toyota Deals
During Toyotathon, you can expect to find special deals on different types of Toyota models. Look through this list of some of the deals that Kings Toyota is offering during this event. Even if you don't find exactly what you're looking for, you can directly reach out to the dealership to see if it has any new sales and incentives.
2020 Camry: For all remaining 2020 Camry vehicles, you might qualify for 0% APR for up to 60 months or $2,000 in customer cash. This deal includes all-wheel and Toyota Racing Development (TRD) vehicles but excludes hybrids.
2021 Corolla: With the Corolla, you might qualify for 0.9% APR financing for up to 60 months or $1,000 customer cash. This deal is only valid for gas-operated vehicles and excludes hatchbacks.
2021 Corolla LE Gas Model 1852: For the four-door, four-cylinder automatic sedan, you can qualify for a 39-month low-mileage lease for only $129 per month. You must pay $2,999 at signing.
2021 Highlander: With the gas-only Highlander, you might qualify for $1,250 customer cash or 1.9% financing for up to 60 months.
2021 RAV4: With the gas-only RAV4, you might qualify for 1.9% APR financing for up to 60 months or $1,000 customer cash.
2021 Tacoma: With the all-new 2021 Tacoma, you might qualify for $1,250 customer cash or 1.9% APR financing for up to 60 months. This deal excludes the TRD Pro and Model 7593.
2021 Venza: If you select the Venza, you could qualify for 1.9% APR financing for up to 60 months or $750 customer cash.
What's New for the 2020 Toyotathon?
Due to the pandemic, the 2020 Toyotathon looks a little different compared to previous years. You can take advantage of these sales from the comfort of home and complete the financing paperwork. This paperwork makes car shopping as quick and easy as possible, starting with one of the deal managers reaching out to you to go over your documents as well as loan terms and options. Once you're approved, head to the dealership at your scheduled pick-up time or plan for no-contact home delivery of your Toyota vehicle.
Another way Toyotathon looks different involves test drives. To schedule a test drive, you must adhere to the following:
Email or contact the dealership directly to schedule an appointment.
Employees at Kings Toyota make sure the vehicle you're interested in has plenty of gas, is thoroughly sanitized, and is placed at the designated parking area. You can also have the vehicle delivered to your home, depending on your distance from the dealership.
Before you arrive, use your phone to take a picture of your driver's license and insurance card. Send the photos to the dealership.
Once you arrive at the dealership, locate the vehicle from the designated parking area. The vehicle will have the keys inside. If you opt for home delivery, it should arrive at the time you specified.
Other Deals
In addition to deals offered through Toyotathon, you can take advantage of other rebates available at Kings Toyota. Two of the more popular offerings include the following:
College Grad Rebate: When you purchase or lease a new unlicensed Toyota model, you could qualify for a $500 rebate if you're a recent or upcoming college graduate. You must provide proof that you graduated within the past two calendar years or will in the next six months, be employed or have proof of impending employment, and have sufficient income. This program also includes no payments for the first 90 days and competitive APRs on these vehicles, as well as Scion Certified Pre-Owned and Toyota Certified Used Vehicles.
Military Rebate: If you're an eligible U.S. military personnel or household member of one, you could qualify for a $500 rebate toward any new Toyota vehicle you purchase or lease. You must have proof of military status, have a qualifying salary, and receive approval from Toyota Financial Services.
Take advantage of the 2020 Toyotathon at Kings Toyota. We offer a great selection of new and used Toyota cars for those in the Cincinnati, Ohio, area. As a full-service Toyota dealer, we pride ourselves on providing no-nonsense upfront pricing to save you time and money. Contact our dealership today to learn more about the deals available through Toyotathon so you can call one of these new Toyota vehicles yours.